"Are You Ready To Join The Countless Numbers Of People Who Are Easily And Effectively Erasing Stress From Their Lives And Healing Their Bodies Naturally Without The Use Of Drugs Or Harmful Techniques?"

"Reiki Expert Pulls Back The Curtain On What Is Being Called The Most Dynamic System Ever Created On Mastering The Covert Techniques That Will Rejuvenate Your Life. All Without Depleting Your Energy Levels"

"Discover Why People From All Over The World Are Ending Visits To The Doctor And Throwing Their Medication In The Trash So They Heal Themselves Just As Effectively But Safer Than Ever Before"
Dear Friend,
Have you ever wondered if it was truly possible to preserve your health without the use of harmful medications and still see results?
Are you in search of a method where you can use the infinite energy within you to heal yourself without the use of drugs?
If The Answers To These Questions Are Something That You Have Been In Search Of For Quite Some Time, Then Look No More Because You Have Arrived At The Right Place.
The power of Reiki or the "higher power of life force energy" is certainly nothing new.
People have been successfully using it to attain a higher level of healing consciousness for over 80 years.
It's not hard to understand why.

Enter your email below and Steve will share his tools and recommendations you can use to find true success

Nowadays with all of the harmful drugs on the market and the side effects that go along with them, it's no wonder why people are turning toward alternative methods of healing.
And when it comes to natural healing, Reiki is up there with the best because all it involves is using the energy within you as well as the energy within the universe to create a higher awareness and empowerment to heal yourself.
My name is Steve G. Jones, Clinical Hypnotherapist, and helping people improve various areas of their lives is something that I have been doing for the past 25 years of my life.
And now, I have turned to Reiki expert Janna Cleague who is certified Level II Reiki, and will have attained Master's level within a few short months to help me help you.
Introducing Study Reiki
Consisting of Four Empowering Learning Modules, here's a snapshot of what you will discover in this amazing program:
Learn The Power Reiki Has On Your Body, Mind, And Spirit
Identify The Reiki Energy Field On The Body
Learn The Importance Of Hand And Body Positioning
Treating The Aura With Reiki Energy
Learn How Reiki Regenerates The Subtle Energy Channels And Metabolic Systems
Strengthen Your Healing Power
Promote Life Energy
Grow Physically And Spiritually With Help From Reiki
And Much More!
If you are ready to experience Reiki and all the wonderful, life-changing benefits it has to offer then take action now and own this program today!
For just $47.00 $27, you can begin harnessing the natural energy of the universe to heal yourself all without the worry that comes with using harmful drugs.
"Study Reiki" Consists of Seven Empowering Audio Modules, which are approximately 30 minutes each in length.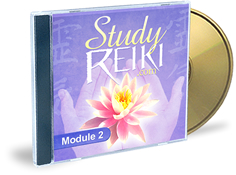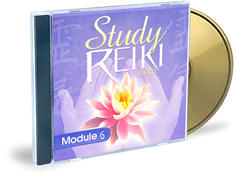 And to ensure your success even further, I am going include this bonus recording:
The Perfect and Radiant Health hypnosis program will help you relax, reducing your stress and activating healing powers within your body to heal and defend itself against sickness. You can take control of your health using hypnotherapy!
To Your Success,


Steve G. Jones, M.Ed.

Enter your email below and Steve will share his tools and recommendations you can use to find true success